'Shaken' is Cat Auburn's first narrative short film and was developed during the testing ground of Northern Film and Media, and Channel 4's SHORTED live film experiment in the UK.  Auburn received the winning commission to complete a funded Random Acts short film. 'Shaken' was broadcast on national UK television in August 2018 and was officially selected for the 2018 Aesthetica Short Film Festival (UK).
Cat Auburn (2018). Shaken. film (3:03)
Shaken is a short film about an earthquake; it is also a lens through which much larger issues can be viewed – those of immigration and empire.  In recent history, just beyond the cusp of living memory, maps were drafted by men in London offices for new British settlements in predetermined positions within the landscape of Aotearoa (New Zealand). Once upon a time, these maps did not fit the corresponding terrain; nevertheless, stone cities were built upon swampy foundations. Then, within our living memory, the earthquakes came.  Shaken is a neon-lit map in three dimensions; a jewel-like city in miniature.  Shaken is a woman slowly jostled awake in the deep dark of 4am. Shaken is the first narrative short film by New Zealand contemporary artist, Cat Auburn. It is a film that reframes immigration for a Brexit-era audience through the lens of colonisation.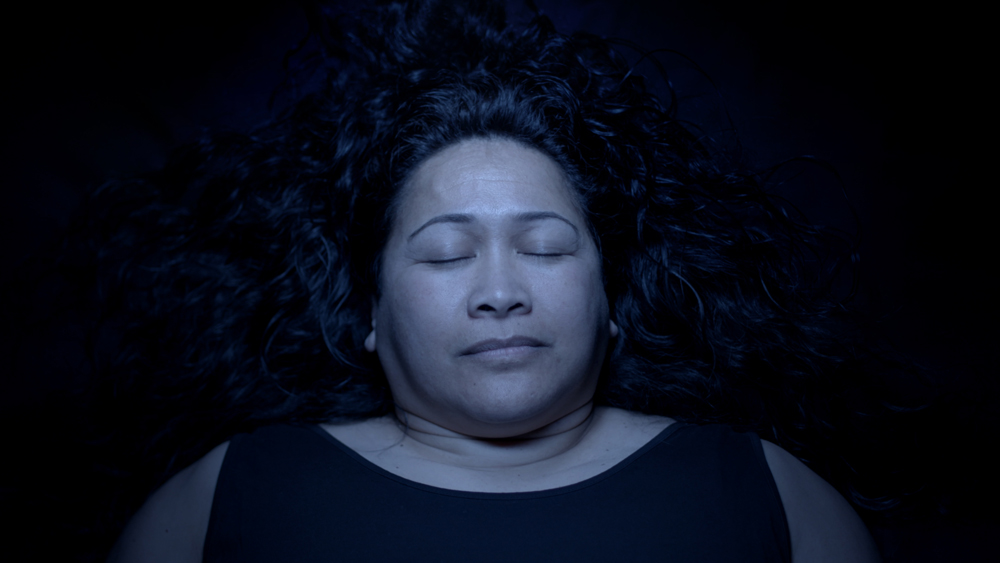 Cat Auburn (2018). Shaken. film still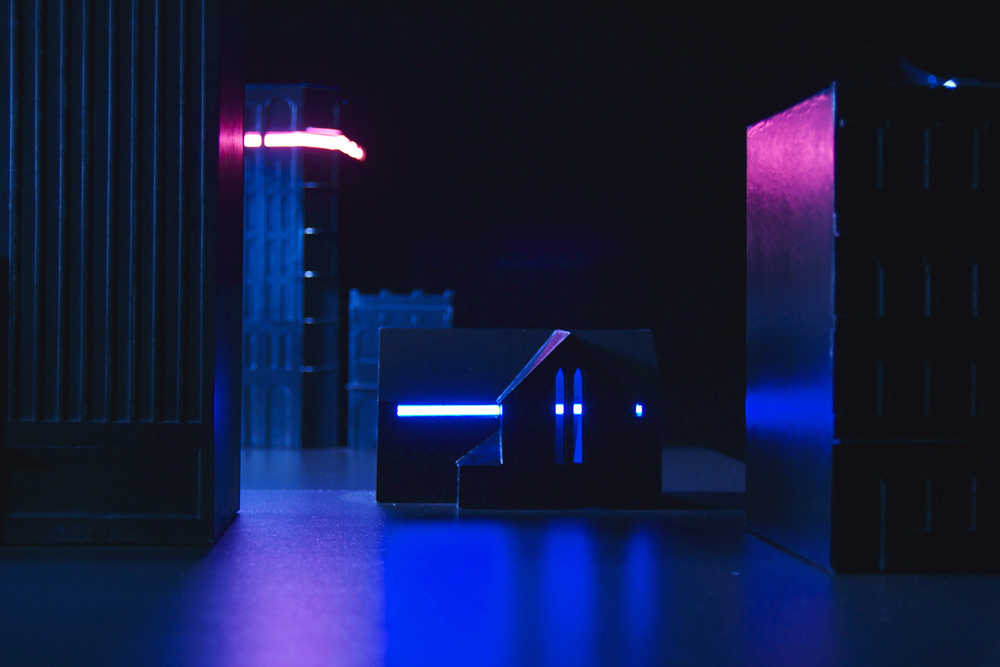 Cat Auburn (2018). Shaken. film still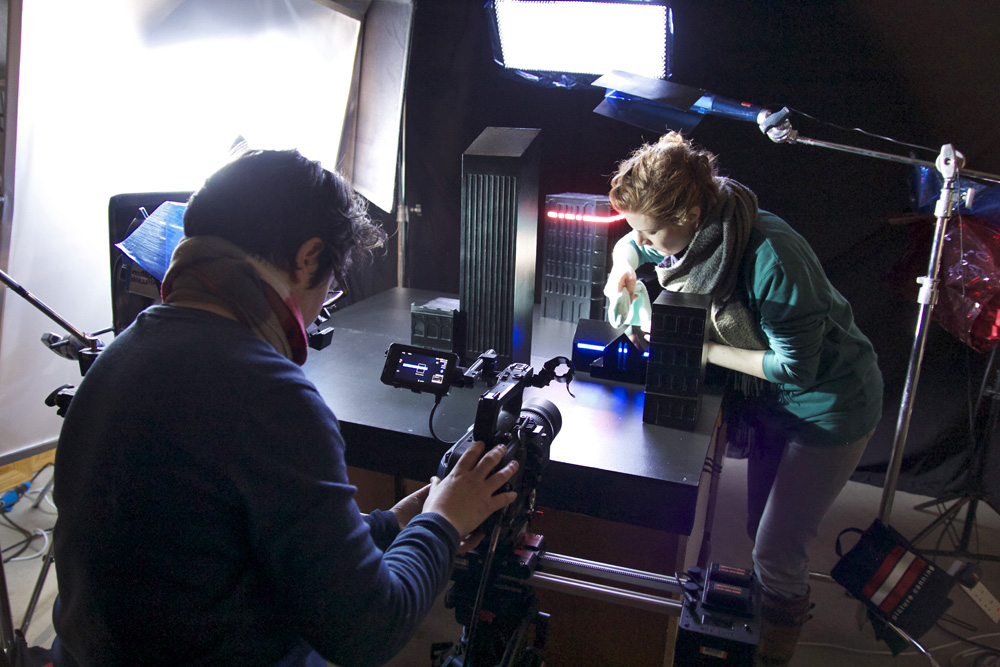 Behind the scenes on Shaken (2018). Director of Photography, Emma Dalesman and Director, Cat Auburn prepare the miniature set for principal shooting. photo credit: Will Sadler


Behind the scenes on Shaken (2018). Actor, Leonie Lewis during principal shooting. Photo credit: Dagmara Dymas


Behind the scenes on Shaken (2018). Leonie Lewis and Cat Auburn. Photo credit: Dagmara Dymas
FULL PRODUCTION CREDITS:
SHAKEN
Writer/ Director CAT AUBURN
Producer MICHELLE FOX
Wahine LEONIE LEWIS
Maori Culture Advisor
ESTHER KERR JESSOP QSM
HON PRESIDENT NGATI RANANA
Executive Producer
ROXY MCKENNA
NORTHERN FILM & MEDIA
Commissioning Editor CATHERINE BRAY
Production Executive FIONA LAMPTEY
Director of Photography EMMA DALESMAN
Camera Assistant ALEX AYRE
Runners
WILLIAM PARRY
DAGMARA DYMAS
Composer SAM GRANT
Grade MAGNUS DENNISON
Random Acts Delivery for
Northern Film and Media
MEERKAT FILMS
With thanks to
AMPERSAND INVENTIONS · MANAIA ·
NORTH EAST NEON · NORTHUMBRIA UNIVERSITY
PICTURE CANNING NORTH · TYNESIDE CINEMA
KARL BURROWS · ANDREW COATS
FIONA CRISP · PAUL FRASER · WILL SADLER